Facilities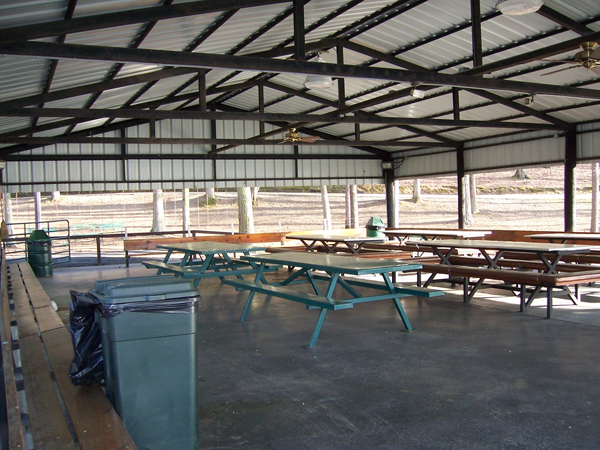 Taylor Farm Pavilion was established by Glenn Taylor approximately 6 miles west of downtown Cartersville on Highway 113, also known as Rockmart Highway. The area is served by two pavilions. A 40 by 60 foot covered, open-air pavilion is suitable for most any type setup. Then there is the large enclosed, air-conditioned and heated pavilion equipped with tables and chairs that will seat up to 470 people. The kitchen and food service facilities are an additional $50 per day if required. Modern equipped restrooms are inside.
The facility was established in a natural setting to preserve plant and animal life. We ask your cooperation while visiting the premises that none of the wildlife be harmed or vegetation destroyed in this habitat. Taylor Farm Pavilion overlooks a six acre lake stocked with bass, bream and catfish and a white sandy beach suitable or swimming, sunbathing, volleyball, etc.
Fishing is allowed on a catch and release basis.
Also at lakeside are two horseshoe pits to try your skill at the time-honored game.
Children and those young at heart will find enjoyment on the 12-foot chain swings.
No lifeguard is provided. If the lake is used for any purpose the user must provide their own lifeguard and supervision of all in attendance, especially young people.
Powerboats are not permitted on the lake.
All Terrain Vehicles and Dirt Bikes are not permitted on grassy areas and are limited to established roadways
This is a non-smoking facility and alcoholic beverages must be monitored by Lessee.
Glass containers are prohibited on the beach for fear breakage will create a hazard and serious injury.
For the sake of everyone's safety, firearms of any description, including BB and/or pellet guns, displayed or discharged, are prohibited.